Titansuhe technology company has been providing a complete range of products and services for the wire rope, chains, and polyester webbing slings manufacture, and expanding manufacturing facilities, raising service standards.
Titansuhe's Production Capacity
In 2020, We have expanded our factory which manufactures elevator traction belts, wire ropes, and high tensile strength galvanized steel aircraft cable factory. However, in recent years, orders are in the upward trends, we expand manufacturing facilities. With enlarged manufacturing areas, the production lines are streamlined and are more efficient. These will shorten the delivery time for Titansuhe's products.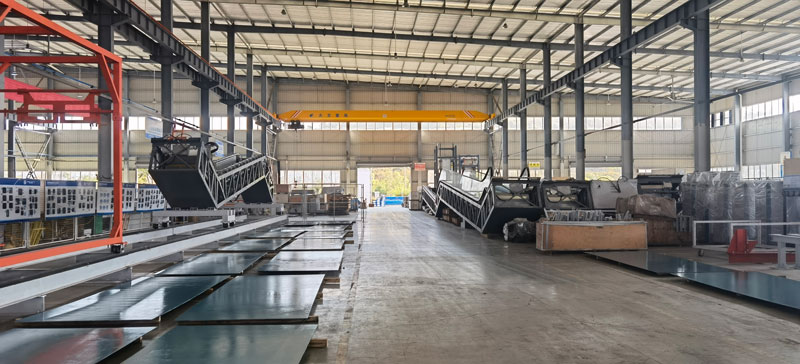 Titansuhe's Strong Team
As one of the leading lifting equipment manufacturers in China, our company's production land is mainly divided into workshop, warehouse, the warehouse includes a raw material warehouse and completed product warehouse. The production equipment is mainly cranes, CNC machine tools, welding, forklifts, etc.
Besides the above hardware equipment, our core R&D technical team, workshop management, and quality department are also essential parts, all departments are improving their own capabilities based on market feedback and changes, optimizing production, and improving quality during production.
No matter what the size and complex process of the products is, Quality is put in the first priority. At the same time, workshop management and quality control have contributed a lot to the reduction of production costs. Our lifting products have not only won the trust of customers because of the superior quality, but also more competitive price.